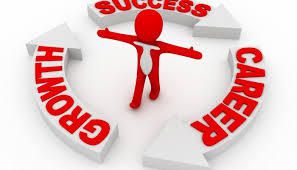 In today's competitive world it is essential to be conscious towards your career as it is your occupation and the basis on which your success and intelligence will be judged. No one asks for what percentage you have scored in the graduation and how many degrees you have in your file. The world is interested in knowing what you have achieved in your life from your skills, awareness, and intelligence. In this highly increasing competition, it is very tough to gain your share of success until you are determined about it.
Here are some tips to put you few steps ahead in making your career a success:
Priorities and Goals

- The first thing is to set your preferences that what you want to achieve in your life. Until you set a goal towards your ambition, you cannot achieve success in the same. Hence, plan all your activities accordingly so that it will help you to achieve your desired goals.

Be Focused

- You may find various kinds of hurdles in your daily activities that keeps you away from your goal for eg different kinds of gadgets that can make you addict towards them. Hence, it is imperative to have a physical and mental focus towards your career which helps to avoid all the distractions that may come in between your tasks and career.
Broaden Your Skills

- We are in the modern tech era where nothing remains rigid. Now and then updating in various fields takes place, so it is vital to keep yourself updated with the latest inventions in your regarded field. You can avail most recent tests and update know-how by attending various seminars conferences and by surfing the internet.
Socialize-

Make yourself an active listener if you want to succeed in your life. Don't make yourself an introvert, try to speak up with your acquaintances and try to build good relations with them by treating them respectfully and enthusiastically.

Build A Professional Resume

- Nowadays you may find various people who are similar to you in your studies, marks and other skills. So, to win the race, you have to make your resume look different and best from those of others.
Social Networking-

Modern era is all about networking as it gives you more and better opportunities and connections. When you develop relationships with others, you get chances to use their skills to advantage. By making and using your profile on three popular social media, i.e., LinkedIn, Facebook and Twitter, you may get more opportunities in your related field.

Brand Yourself

- It is the oldest strategy applied by every famous and professional company. Till now many companies are spending millions to create themselves as big brands in the global market. If you want big success in professionalism, you should build your brand. For this, the first step is to start writing blogs and create your profile on social media.

Raise your standards

– This is the last but not the least point which differentiates between the successful and the unsuccessful. It is only your standards that show your thinking, behavior, and beliefs. People who have high standards help you to attain more success than average.